Hootsuite Mobile
January 2018 - October 2020

Hootsuite is the leading social media management platform used by 18 million+ users and 800+ companies in the Fortune 1000.
Hootsuite mobile apps are the most loved (with App Store ratings of 4.7/5) and the most widely used (by total downloads) in the social media management category. It has been featured by Apple and Google several times, and is awarded "Editor's Choice" in the App Store.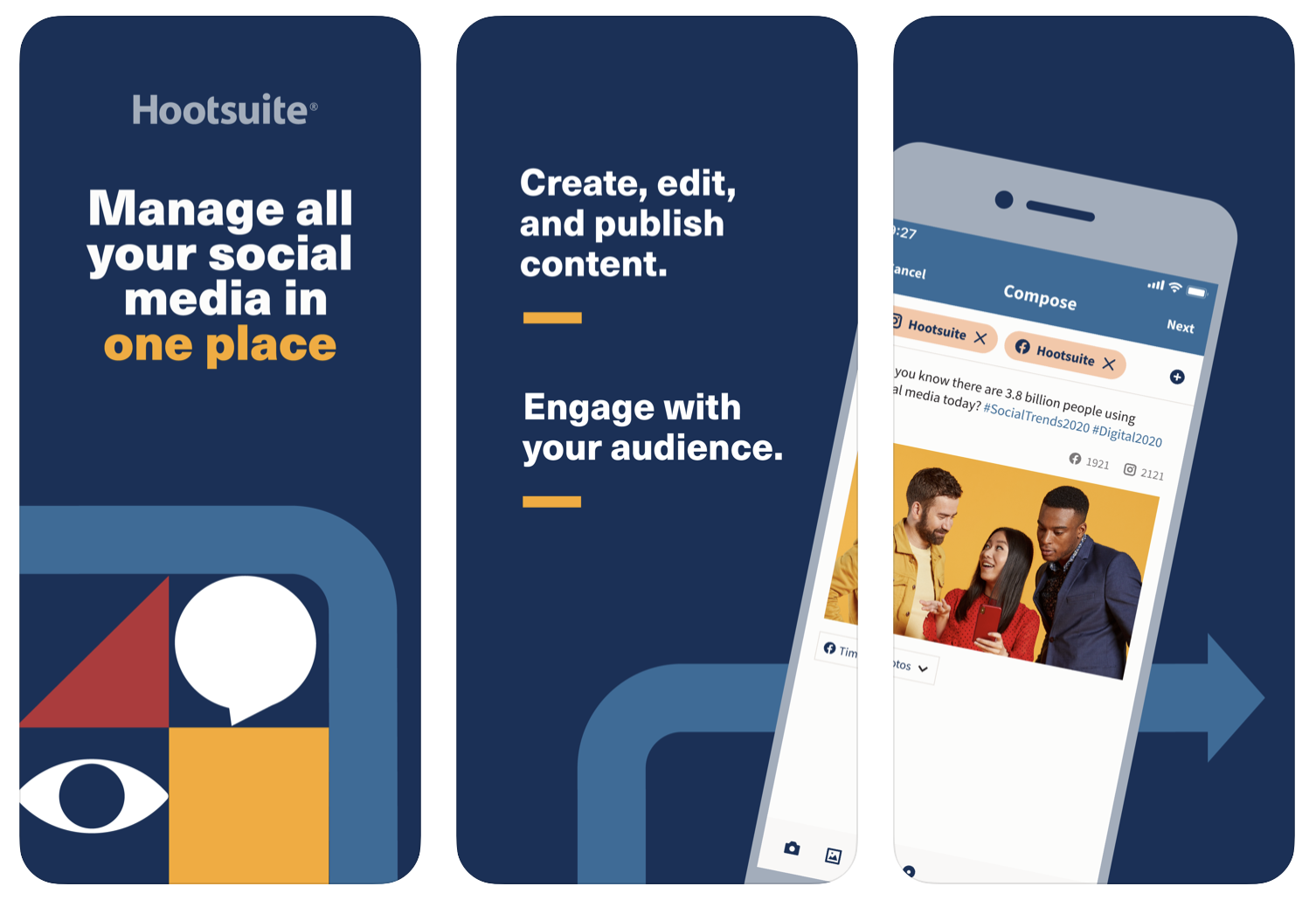 I led the Hootsuite mobile products (iOS, Android and mobile web) for 3 years, closely working with 3 different engineering teams of 16 engineers, 3 designers, user researchers, marketers and sales.
I crafted a new mobile-specific product strategy, focusing on where we can make an impact our business the most which meant prioritizing retention over acquisition. As part of this strategy, I also sunset several mobile products which allowed our team to focus more on what is important. This strategy resulted in 20% increase in adoption of the mobile apps and increased user satisfaction as seen in App Store ratings (went from 3.9 to 4.2 in less than a year).
I also spearheaded the integration of a new social selling solution into our mobile apps which resulted in ~$20 million ARR impact.
FOR MORE: Hootsuite Mobile Apps