End of the McGill Frosh Week, Classes Begin
Aug 31, 2010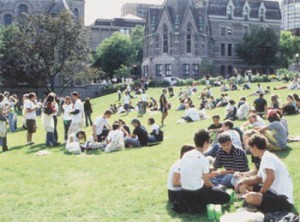 I arrived at Montreal on August 21st, and I have been experiencing lots of orientation activities for past week. It was an awesome beginning; I met lots of people that I will be dealing for next 4 years. These were the activities I was in:
August 23 – Rez Fest
August 24 – Discover McGill & Street Fest
August 25,26,27 – Science Frosh Mardi Gras
August 28,29 – SSMU Frosh
I just toured around the city with my friends on August 30&31. Signed up for the gym, looked for the buildings where my classes will take place. Tomorrow is the day! Classes begin! After 5 days of laziness of the frosh week!