Community Service & Learning Conference
Mar 10, 2009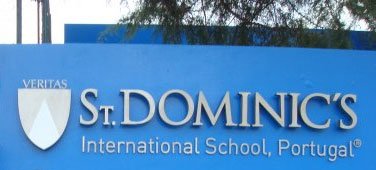 From March 4 to March 8, I attended the Community Service & Learning Conference which was held in Lisbon, Portugal. It was an awesome organization; moreover, I visited a mental hospital for the first time in my life. The people in there were not different than an ordinary people by their actions. "They are just like one of us… They are learning maths and creating new things which are being sold later." as I mentioned in my speech group presentation. The most impressive things that I saw in there were the couples. Some of the patients were living as couples; furthermore, these couples cared about each other. For instance, one was giving the crayons while the other was painting. These people were amazing; my predictions were extremely false about these people because they were not different than ordinary people.
After visiting the mental hospital, our team leaders led us to take a city tour in Lisbon. Buildings were amazing, people were respectful, meals were good, so what could you expect more? In addition, nights of Cascais were wonderful too. By the way, Portuguese culture gives their teenagers more freedom comparing to many other countries. You can go into every night club that you wish to if you are over 16.
My Portuguese friends, thank you all for your hospitality and wish to see you in Turkey soon.